Our Organisation
Xenia's Organisational Structure.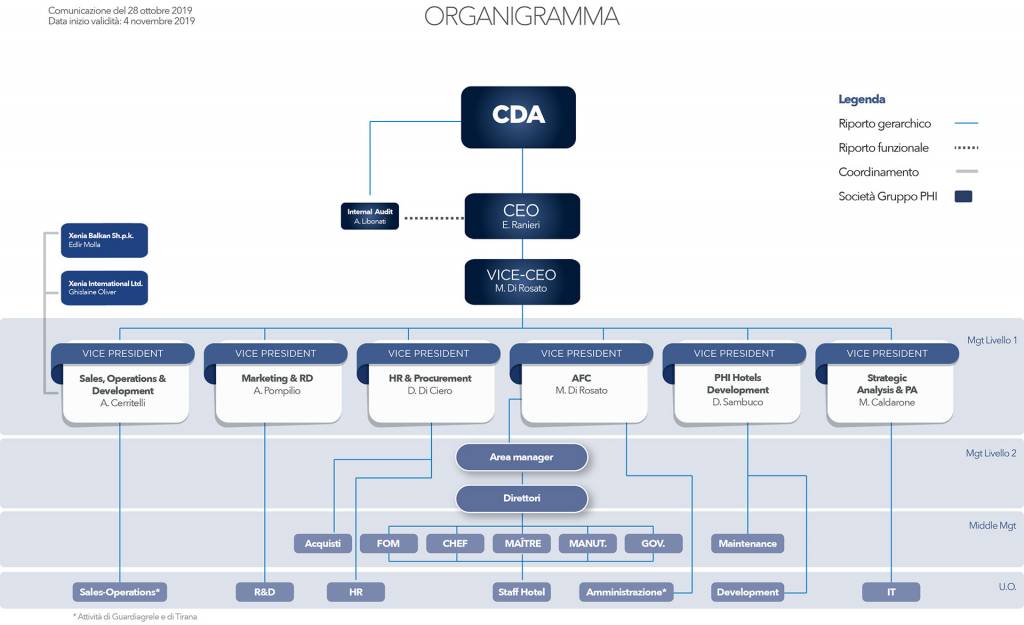 Xenia's organisational structure includes business units specialised along different product and service lines (Hotel Management, GDS Distribution, and Crew Accommodation) along with corporate units for steering, administration, supervision, and services supporting business processes.
In 2019, the Internal Audit department was instituted and given a formally approved mandate on 19 July 2019.